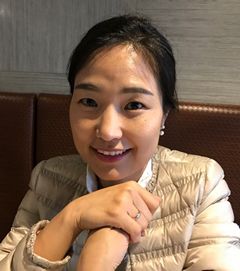 Yoomi Choi
BFA
There was a chance to open one of my eyes when I was a little girl. I was fascinated by a pencil drawing. The face of a man on the portrait looked so real. My passion to art was stimulated. Later, I opened another eye to the beauty of 'colours' on canvas. I have been fallen in love with oil paintings, and got a bachelor's degree in Fine Art.
In the early stage, I focused on realistic expression of what I had seen on canvas. I have been influenced by the Impressionists in the later stage, focusing on the combination of light and change of colours by reflection. I worked as a curator in an art gallery in Korea at the early stage of my professional career. I moved from Korea to New York, and now in GTA since 2018.
Time and space where I have been inspire me.
I learn from time I have spent with my family and friends. I believe that every second is the most important moment. Life is short.
Countries where I have lived, Canada, US, Korea, and Australia, gave me priceless experience. Places where I have visited, Japan, China, Singapore, Hong Kong, Spain, UK, France, Switzerland, Mexico, Barbados, Bahamas, and more, helps me to be more creative.
All these places were full of diverse cultures and people with different philosophies, but I found that the meaning of love and smile are the same.
I work in my studio in Richmond Hill, and love to share my passion and artworks with many.
Contact