Upcoming Events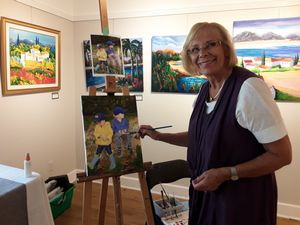 Would you like to see how artists create their work?
Each Friday throughout July and August, members of the Richmond Hill Group of Artists will begin a one week residency in the Mill Pond Gallery. Their week will end each Thursday evening coinciding with the Concerts in the Park series at the Mill Pond Park.
Drop in often to see the works in progress, talk to our artists and enjoy the work on display at the gallery.
There is never an admission fee and all are welcome!
Summer Gallery Hours:
Tuesday to Friday: 1:00 pm to 8:00 pm (10:00 pm on Thursday)
Saturday and Sunday: 12:00 pm to 5:00 pm
2 Day Workshop – Colour Theory for the Figure Painter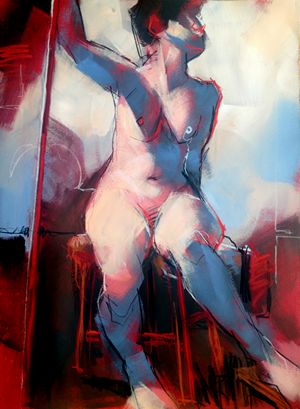 Saturday, August 24 – 9:30 am to 3:30 pm
Sunday, August 25 – 9:30 am to 3:30 pm
We have all had a class or two in colour theory, but how many actually understand how to put that knowledge into practice? This two day workshop will develop your understanding of the basics and the finer points of color theory and, more importantly, how to apply that knowledge to the painting of the figure. Work in acrylic or oils (traditional with odorless solvents please, or water soluble oils) on canvas or pages from a canvas pad.
Weekly Events
Non-Instructional Figure Drawing – All Welcome!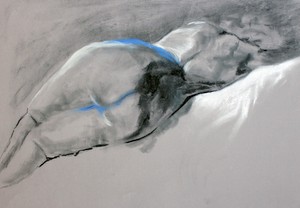 Sundays 6:00 pm to 9:00 pm
Life drawing or figure drawing has always been the backbone of any artistic training and is the ultimate way to improve your hand to eye coordination. These are non-instructional sessions from a nude model. Poses will range from short to long and participants bring their own materials. What can be a better way to wrap up the week then in a company of your fellow artists, refreshments and making art inspired by human form!
Members $15/session, Non-Members $20/session
Member Open Studio
Mondays 9:00 am – 9:00 pm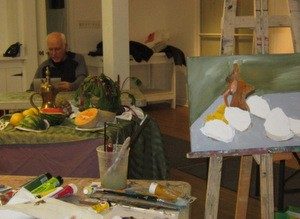 Fridays 9:00 am to 4:00 pm
All members are welcome to come in and paint in our bright studio/workshop space during our Member Open Studio days. Please contact us if you would like to learn how to open/close the gallery. Enjoy creating in an informal and supportive environment.
Please note: Open Studio is not available on Monday evenings when a Demo/Artist talk is scheduled. Check our Calendar of Events for dates.