Upcoming Events
COVID 19 – GALLERY UPDATE
The Mill Pond Gallery is closed to live gallery shows, programs and classes. We are working to reopen the gallery in September 2020 with protocols in place for physical distancing and enhanced cleaning to keep us all safe. We are looking forward to seeing everyone in person again!
Summer RHGA Virtual Group Show – IN FULL BLOOM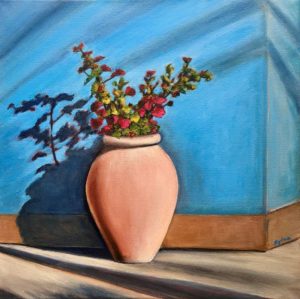 July 2020
July's theme is "In Full Bloom"
In summer, as artists, it is impossible to run out of inspiration – be it flowers, landscapes, people – everything is full of life.
All artwork is for sale.
If you would like to purchase a piece of artwork please contact us at
rhgaexec@gmail.com
Please follow us, like and share our group posts and don't forget to include @RHGArtists in your posts so we can pass them on.
Virtual Workshop Series with Andrew Cheddie Sookrah
The Figure In The Landscape / Passion For The Figure In Urbanscapes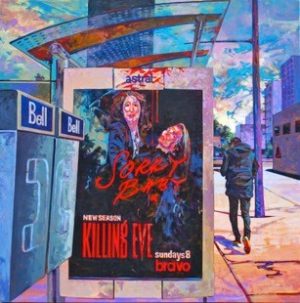 Monday, July 27th – 10:00 a.m to 1:00 p.m
Wednesday, July 29th – 10:00 a.m to 1:00 p.m
Friday, July 31st – 10:00 a.m to 1:00 p.m
We will explore the art of observing and collecting visual and intuitive information on your subject and presenting it as your interpretation of that person(s), showing the strong connection between them and the landscape, scene they are in.
During this course Andrew will explain a variety of methods that will help us gather the information we need and how to interpret it in drawing and painting.
We will explore basic drawing techniques, including perspective, style, technique, colour, tonal values and basic proportions of the human form, as well as elements of portraiture as we place the figure in our urbanscape. Each day will start with a demonstration followed by personal one-to-one tuition and advice on how to continue to develop your skills.
Read More
Please contact Mary Espinosa to register for this workshop. Workshop fee is $90.00 for all 3 sessions, payment can be made by cheque or e-transfer to rhgaexec@gmail.com
Mary – maryespinosaart@gmail.com
Weekly Events
Non-Instructional Figure Drawing – All Welcome!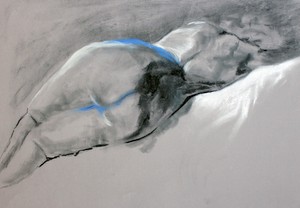 POSTPONED UNTIL FURTHER NOTICE
Life drawing or figure drawing has always been the backbone of any artistic training and is the ultimate way to improve your hand to eye coordination. These are non-instructional sessions from a nude model. Poses will range from short to long and participants bring their own materials. What can be a better way to wrap up the week then in a company of your fellow artists, refreshments and making art inspired by human form!
Members $15/session, Non-Members $20/session
Member Open Studio
POSTPONED UNTIL FURTHER NOTICE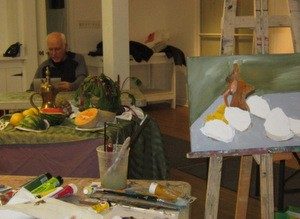 All members are welcome to come in and paint in our bright studio/workshop space during our Member Open Studio days. Please contact us if you would like to learn how to open/close the gallery. Enjoy creating in an informal and supportive environment.
Please note: Open Studio is not available on Monday evenings when a Demo/Artist talk is scheduled. Check our Calendar of Events for dates.