Upcoming Events
COVID 19 – GALLERY UPDATE
THE MILL POND GALLERY IS CLOSED UNTIL FURTHER NOTICE.
ALL GALLERY SHOWS, PROGRAMS AND CLASSES ARE CANCELLED.
WELCOME TO OUR ON- LINE GALLERY SHOWS!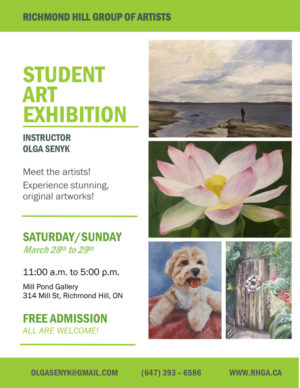 Olga Senyk's Annual Student Show
Olga Senyk teaches Oil/Acrylic classes at the Mill Pond Gallery for Adults and Teens. Here is a showcase of work by 19 of her talented students. Classes take place Wednesday afternoon and evening, as well as Sunday morning and afternoon.
Perhaps a painting class is for you?
Whether painting in oil or acrylic some things are a must. Olga will talk about good composition, drawing, perspective (linear & colour) and form pattern (values). She will look at what works & where to can make improvements.
Olga always strives to help people really see and understand what their looking at so they produce a competent, in perspective painting.
For more information you can contact
Olga – olgasenyk@gmail.com
Enjoy our on-line gallery!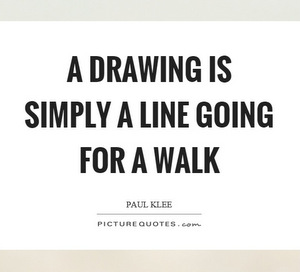 Drawing – Taking a Line for a Walk
This week, RHGA members created small, spontaneous works using Paul Klee's inspirational quote, 'Drawing is the art of taking a line for a walk'.
Drawings were created using one continuous line and spending a maximum of 5 minutes on each drawing. Artist were inspired by their pets, flowers (Spring is here!), still life and portraiture. What a great variety.
Enjoy our on-line gallery!

42 RHGA Annual Juried Exhibition and Sale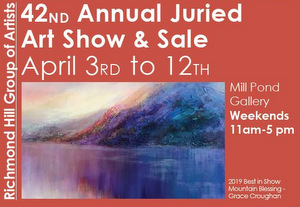 POSTPONED – NEW DATE TBD
Join us in celebrating 42 years of outstanding original artwork. This annual event showcases the best of our talented local artists. This year our Jurors are
Brian Smith
and
Kal Honey
. Welcome and Awards Ceremony will begin at 7:30 pm. Help select the People's Choice with your ballot.
No admission fee, free parking and refreshments served.
All are welcome!
Show dates: Saturday and Sunday, April 4 & 5 and April 11 & 12
Gallery hours: 11:00 am to 5:00 pm
Expressive Portrait and Figure Watercolour
POSTPONED – NEW DATE TBD
Atanur Dogan will help you find your unique style!
Atanur is a watercolour artist with Turkish/Canadian dual nationality. He graduated from Dokuz Eylul University in Turkey, majoring in painting and sculpture.
He is best known for his portraits and figures and has a distinctive painting skill. The artist's forceful brush strokes evoke the life and particularly the tribulations of his subjects. He has mastered the difficult medium of watercolour, utilising contrasts in colour and in depth to create striking effects. He enjoys painting people of different ethnicities, with a focus on their faces and body language and what these express.
Contact Mary Espinosa to register for this One Day Workshop!

Weekly Events
Non-Instructional Figure Drawing – All Welcome!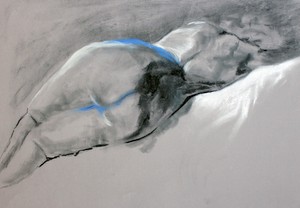 POSTPONED UNTIL FURTHER NOTICE
Life drawing or figure drawing has always been the backbone of any artistic training and is the ultimate way to improve your hand to eye coordination. These are non-instructional sessions from a nude model. Poses will range from short to long and participants bring their own materials. What can be a better way to wrap up the week then in a company of your fellow artists, refreshments and making art inspired by human form!
Members $15/session, Non-Members $20/session
Member Open Studio
POSTPONED UNTIL FURTHER NOTICE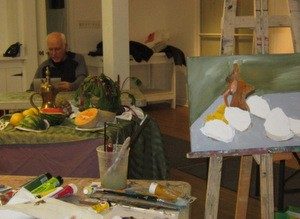 All members are welcome to come in and paint in our bright studio/workshop space during our Member Open Studio days. Please contact us if you would like to learn how to open/close the gallery. Enjoy creating in an informal and supportive environment.
Please note: Open Studio is not available on Monday evenings when a Demo/Artist talk is scheduled. Check our Calendar of Events for dates.