Upcoming Events
THE MILL POND GALLERY IS CLOSED TO OUR MEMBERSHIP AND THE PUBLIC FOR THE DURATION OF GREY LOCKDOWN IN YORK REGION.
COVID19 protocols are in place at the Mill Pond Gallery to ensure the safety of our RHGA membership, teachers, students and guests. Everyone entering the building must sanitize their hands, wear a mask, maintain physical distancing, sign our Contact Tracing log and adhere to the room capacities posted for each room.
Light – Member Virtual Gallery Show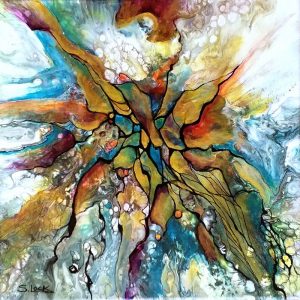 January/February 2021
Canadian artist, Jean Paul Lemieux is quoted as saying, "Art is like a labyrinth. One must search long and ardently for the passage that leads to the light."
It's a new year, and our members are offering their interpretations of our theme Light. From literal to humorous, artists' interpretations feature a full range of themes, styles and subject matter. We hope you will find your "light" among this wonderful variety of original artwork. Enjoy!
We will feature work from this show on our Social Media platforms in the coming weeks, and the complete show can be viewed on our website.
All artwork can be purchased by visiting the "Shop RHGA" page and selecting "Art Sales"
Quiet Colour, Stunning Possibilities – John David Anderson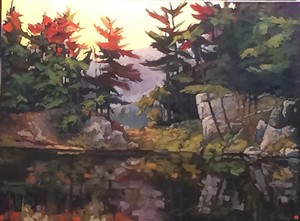 Next Virtual Demo Evening
Monday February 1 – 7:00 pm to 9:00 pm
Join us for an evening with John David Anderson! The zoom invitation will be email to RHGA members on the morning of the demo.

Understanding Colour for Painting Success – Dominik Modlinski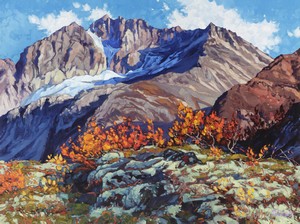 Virtual Workshop
Saturday, February 20 – 1:00 pm to 5:00 pm EST
Sunday, February 21 – 1:00 pm to 5:00 pm EST
Dominik will address the principles of painting using just three primary colours that strengthen students' understanding of correct colour ratios and principles of colour contrasts. The simplicity of this approach will give students the freedom and understanding of colour mixing, which leads to harmonious and successful paintings.
Together colour contrasts constitute the fundamental resource of colour design, either in stand-alone or dynamic duos combinations. Each contrast is unique in character and in its visual and expressive effect.
Understanding each colour contrast creates unlimited creative opportunities both in design and symbolic aspect of painting.
The aim of this workshop to inspire students to compose artwork based on strong colour contrast choices which are carried diligently throughout creative process resulting in bold and colorful works of art.
Read more about Dominik Modlinski
Price: $100.00 member $120.00 non-members
Payment is made online!
Any questions? Contact Mary – maryespinosaart@gmail.com
Weekly Events
Member Open Studio
CANCELLED DURING COVID LOCKDOWN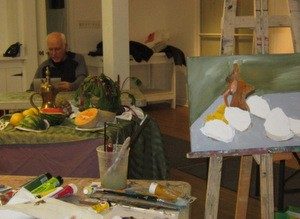 All members are welcome to come in and paint in our bright studio/workshop space during our Member Open Studio days. Please contact us if you would like to learn how to open/close the gallery. Enjoy creating in an informal and supportive environment.
Please note: Open Studio is not available on Monday evenings when a Demo/Artist talk is scheduled. Check our Calendar of Events for dates.
Please check the Calendar of Events for Paint-In dates
Non-Instructional Figure Drawing – All Welcome!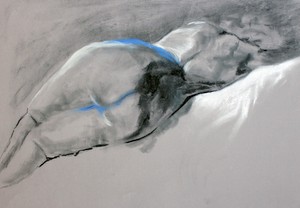 POSTPONED UNTIL FURTHER NOTICE
Life drawing or figure drawing has always been the backbone of any artistic training and is the ultimate way to improve your hand to eye coordination. These are non-instructional sessions from a nude model. Poses will range from short to long and participants bring their own materials. What can be a better way to wrap up the week then in a company of your fellow artists, refreshments and making art inspired by human form!
Members $15/session, Non-Members $20/session