Upcoming Events
Snow – The Real Story is Colourful!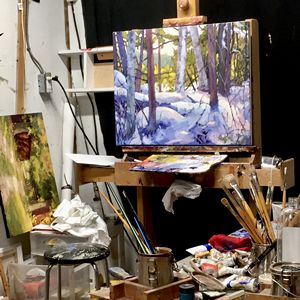 Demo – Monday, February 10 from 7:00 pm – 9:00 pm
John David Anderson –
The dynamics of reflected light and direct light in the landscape, rural, wilderness or urban is a field of exciting colour possibilities that a camera doesn't see. We will play with the possible spectrum and explore how to maximize the value of colour in whites to create and engaging composition.
John will be working on a 18 x 24 canvas in the demonstration.
2 Day Workshop –
Saturday and Sunday, March 14/15 from 10:00 am – 4:30 pm
Price: $100 members
Transitions – Member Gallery Show and Sale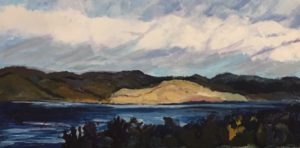 Saturday, February 15 and Sunday, February 16
Gallery Hours: 11:00 am to 5:00 pm
Our first weekend gallery show for 2020 features work by two of our talented Richmond Hill Group of Artists members.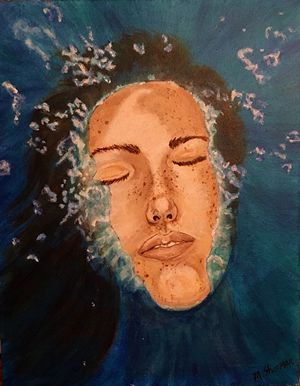 Natasha Lehman's
work focuses on landscape painting. She paints in semi abstract style mostly in Oils. Her style is quick and gestural to capture the essence of a place.
Melissa Sherman is a local artist who works in different medium. In this current show, Transitions, the work explores changes; internally motivated with external changes.

Weekly Events
Non-Instructional Figure Drawing – All Welcome!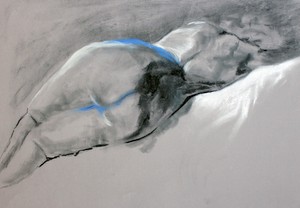 Sundays 6:00 pm to 9:00 pm
Life drawing or figure drawing has always been the backbone of any artistic training and is the ultimate way to improve your hand to eye coordination. These are non-instructional sessions from a nude model. Poses will range from short to long and participants bring their own materials. What can be a better way to wrap up the week then in a company of your fellow artists, refreshments and making art inspired by human form!
Members $15/session, Non-Members $20/session
Member Open Studio
Mondays 9:00 am – 9:00 pm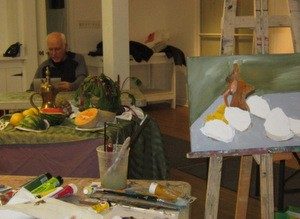 Fridays 9:00 am to 4:00 pm
All members are welcome to come in and paint in our bright studio/workshop space during our Member Open Studio days. Please contact us if you would like to learn how to open/close the gallery. Enjoy creating in an informal and supportive environment.
Please note: Open Studio is not available on Monday evenings when a Demo/Artist talk is scheduled. Check our Calendar of Events for dates.