Upcoming Events
THE MILL POND GALLERY IS CURRENTLY CLOSED
We plan to resume weekend gallery shows in September 2021
*Please note – many of our instructors are offering Virtual Classes at this time.
Contacts can be found on our 'Art Classes' Page
In – Person Summer Children's Art Classes!
---
Children's Summer Art Classes – Ages 8 to 16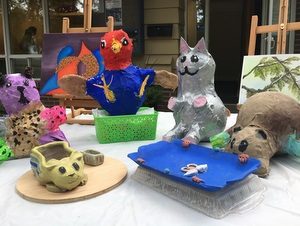 Weekday mornings – 9:30 am to 12:30 pm
Maximum 8 students
Instructor – Olga Senyk
Dates:
Week 1 – July 26, 27, 28, 29 & 30
Week 2 – August 3, 4, 5 & 6
Week 3 – August 9, 10, 11, 12 & 13
In this week long session we will be exploring a variety of mediums, including drawing and painting, clay and paper mache. Classes will be indoors and outdoors weather permitting. We are looking forward to our in person classes, it will be loads of fun for all!
Read more
To register please contact Olga Senyk –
olgasenyk@gmail.com
Children's Summer Art Classes – Ages 6 – 12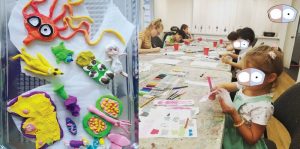 Weekday mornings – 9:30 am to 12:30 pm
Maximum 8 students
Instructor – Roxana Khoshsokhan (BEEROX)
Week 1 – Aug 16, 17, 18, 19 & 20
Week 2 – Aug 23, 24, 25, 26 & 27
Week 3 – Aug 30, 31, Sept 1, 2 & 3
Activities will include Sculptures with Polymer Clay, Painting on Fabric, Acrylic Painting, Drawing and Character and Set Design.
This is an opportunity for the children to have fun, make friends, and create together!
Our program is indoor with a max of 8 students. We have divided the space with lines that social distance would be considered. The last day's display of the creations would be outdoor for parents to visit.
Read more
To register please contact Roxana – beerox.education@gmail.com
Virtual Gallery Show

---
"Oh the places you'll go" – Dr. Seuss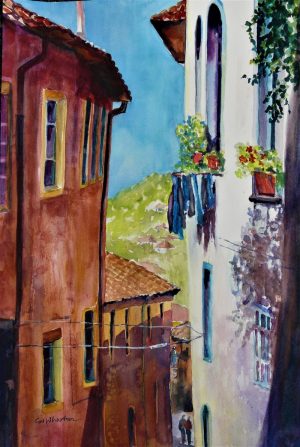 July/August 2021
There is optimism in the air as we head into the summer and our province is slowly reopening. We are looking forward to 'going' again. Where will that be?
Our talented RHGA members take you near and far in their interpretation of Dr. Seuss' words. All of this original artwork is for sale.
Enjoy!
We will feature work from this show on our Social Media platforms in the coming weeks, and the complete show can be viewed on our website.
All artwork can be purchased by visiting the "Shop RHGA" page and selecting "Art Sales"
---
RHGA – Virtual Annual General Meeting
Monday, August 23 – 7:30 pm
RHGA Board/Executive Job Description
2021 Self Nomination Form
2021 Proxy for Quorum Form (Please complete and email to rhgaexec@gmail.com if you cannot attend this AGM)
Your attendance is requested at this very important meeting. Please plan to attend. The 2021-22 Executive/Board will be nominated and voted on by you, the membership. Make your vote count. Let us know how important the RHGA is to you!
Want to know more? Interested in joining the Board/Executive? Please contact us at rhgaexec@gmail.com, we will be happy to answer any questions your have before you make your decision!

Weekly Events
Member Open Studio
Mondays, Fridays, Saturdays and Sundays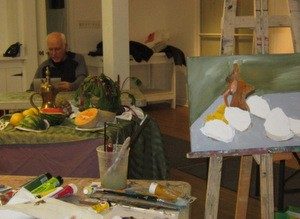 All members are welcome to come in and paint in our bright studio/workshop space during our Member Open Studio days. Please contact us if you would like to learn how to open/close the gallery. Enjoy creating in an informal and supportive environment.
Please note: Phase 2 of Ontario's Covid Reopening Plan allows for a maximum of 5 people indoors at one time. Please adhere to this maximum.
Please check the Calendar of Events for Paint-In dates
Non-Instructional Figure Drawing – All Welcome!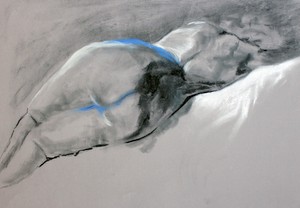 POSTPONED UNTIL FURTHER NOTICE
Life drawing or figure drawing has always been the backbone of any artistic training and is the ultimate way to improve your hand to eye coordination. These are non-instructional sessions from a nude model. Poses will range from short to long and participants bring their own materials. What can be a better way to wrap up the week then in a company of your fellow artists, refreshments and making art inspired by human form!
Members $15/session, Non-Members $20/session