Upcoming Events
17th Richmond Hill Art and Studio Tour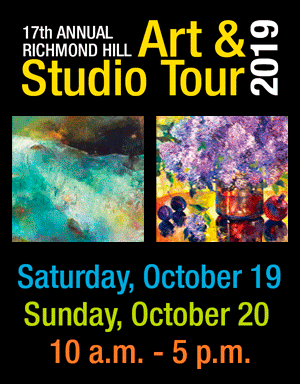 Saturday, October 19
Sunday, October 20
The Richmond Hill Group of Artists are proud sponsors of the 17th Annual Richmond Hill Art and Studio Tour. Many of our talented members take part in this free, self-guided art tour. You can pick up your brochure at the Mill Pond Gallery, and then visit the artists in their home studios, and community locations throughout Richmond Hill.
An event not to be missed!

Cold Wax & Oil Painting – Laura Culic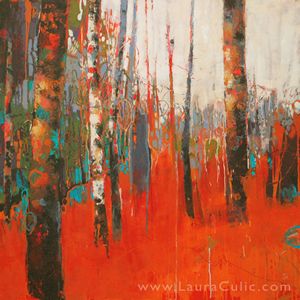 Demo – Monday, November 4 from 7:00 pm to 9:00 pm
Oil & cold wax is a super exciting, always engaging and seemingly unlimited technique. I'm looking forward to sharing my experience in this medium, and igniting enthusiasm and creativity with the group.
My paintings, whether representational or abstract, are inspired by the landscape. I occasionally use photos as a jumping-off place, to get into a piece, but most of my work is dictated by the principles of composition, colour and the desire to evoke emotion.
Read More
www.lauraculic.com
SMALLtreasures Group Exhibition and Sale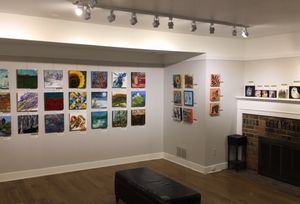 Saturday, November 16 & Sunday, November 17
Saturday, November 23 & Sunday, November 24
Saturday, November 30 & Sunday, December 01
Celebrate the season with our annual SMALLtreasures members group show and sale. Smaller, one of a kind works of art at smaller prices, for the gift giving season! Come see what our local artists have to offer.
Never an admission fee, all are welcome!
Weekly Events
Non-Instructional Figure Drawing – All Welcome!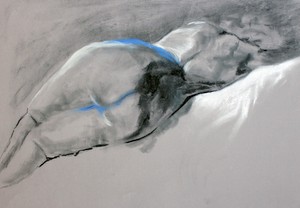 Sundays 6:00 pm to 9:00 pm
Life drawing or figure drawing has always been the backbone of any artistic training and is the ultimate way to improve your hand to eye coordination. These are non-instructional sessions from a nude model. Poses will range from short to long and participants bring their own materials. What can be a better way to wrap up the week then in a company of your fellow artists, refreshments and making art inspired by human form!
Members $15/session, Non-Members $20/session
Member Open Studio
Mondays 9:00 am – 9:00 pm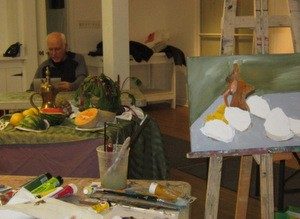 Fridays 9:00 am to 4:00 pm
All members are welcome to come in and paint in our bright studio/workshop space during our Member Open Studio days. Please contact us if you would like to learn how to open/close the gallery. Enjoy creating in an informal and supportive environment.
Please note: Open Studio is not available on Monday evenings when a Demo/Artist talk is scheduled. Check our Calendar of Events for dates.