Upcoming Events
Member Gallery Shows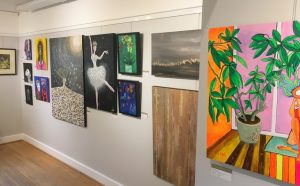 October Weekends
The Mill Pond Gallery is open on weekends! Come in to see and buy original wall hung artwork in a variety of medium, themes and styles.
This month's exhibiting artists are Carmen Lia, Irene Schaefer, Caterina Liberatore, Talya Drescher, Patricia Duke, Naghmeh Ahmadi, Melissa Sherman and Roxana Khoshsokhan.
COVID protocols including masks, physical distancing and contact tracing are in place so you can enjoy a safe visit.
Gallery Hours:
Saturdays – 11:00 am to 5:00 pm
Sundays – 11:00 am to 5:00 pm
---
Acrylic Florals by Marjorie Mae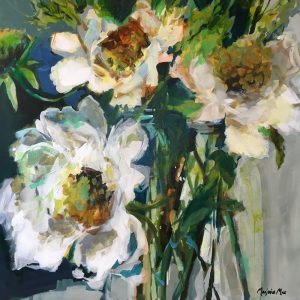 Virtual Demo Evening
Monday, November 1, 2021 – 7:00 pm – 9:00 pm
Virtual – 1 Day Workshop
Saturday, November 27 – 10:00 am to 5:00 pm
In this workshop we will explore a loose and painterly approach to florals. We will layer (with transparents and opaques), use line, and a limited palette to create an impressionist style floral arrangement. We will learn the freedom of responding to our own marks on canvas and discover the beauty of the unexpected. So come, and bring your brushes, your big ones. Find out how much fun it is to have permission to just make 'that mark'. You'll love discovering your own voice!
Price: $60.00 member, $70.00 non-members

---
In Person Classes for Adults and Children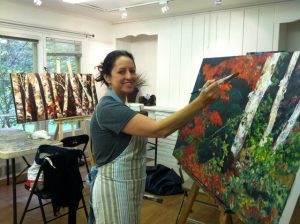 Starting September!
We are offering a number of in-person classes starting in September. All medium are offered for Adults as well as After School and Saturday classes for Children. Visit our Art Classes page for complete program information and our Calendar of Events page for time and dates.
Virtual Gallery Show

---
"Oh the places you'll go" – Dr. Seuss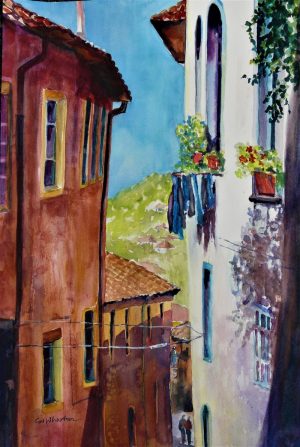 July/August 2021
There is optimism in the air as we head into the summer and our province is slowly reopening. We are looking forward to 'going' again. Where will that be?
Our talented RHGA members take you near and far in their interpretation of Dr. Seuss' words. All of this original artwork is for sale.
Enjoy!
We will feature work from this show on our Social Media platforms in the coming weeks, and the complete show can be viewed on our website.
All artwork can be purchased by visiting the "Shop RHGA" page and selecting "Art Sales"
---
Weekly Events
Member Open Studio
Mondays and Fridays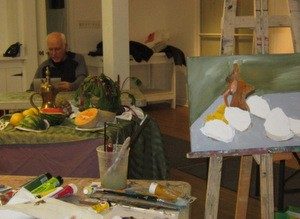 All members are welcome to come in and paint in our bright studio/workshop space during our Member Open Studio days. Please contact us if you would like to learn how to open/close the gallery. Enjoy creating in an informal and supportive environment.
Please check the Calendar of Events for Paint-In dates
Non-Instructional Figure Drawing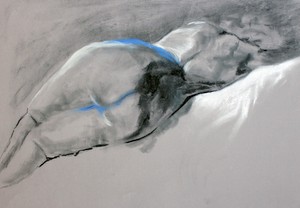 Tuesdays – 5 week sessions
Life drawing or figure drawing has always been the backbone of any artistic training and is the ultimate way to improve your hand to eye coordination. These are non-instructional sessions from a nude or clothed model. Poses will range from short to long and participants bring their own materials. What can be a better way to wrap up the week then in a company of your fellow artists, refreshments and making art inspired by human form!