Upcoming Events
Expressive Portrait and Figure Watercolour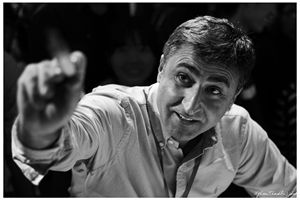 Demo – Monday, March 9 from 7:00 pm – 9:00 pm
Workshop – Sunday, March 29 from 10:30 am – 4:30 pm
Atanur Dogan will help you find your unique style!
Atanur is a watercolour artist with Turkish/Canadian dual nationality. He graduated from Dokuz Eylul University in Turkey, majoring in painting and sculpture.
He is best known for his portraits and figures and has a distinctive painting skill. The artist's forceful brush strokes evoke the life and particularly the tribulations of his subjects. He has mastered the difficult medium of watercolour, utilising contrasts in colour and in depth to create striking effects. He enjoys painting people of different ethnicities, with a focus on their faces and body language and what these express.

Weekly Events
Non-Instructional Figure Drawing – All Welcome!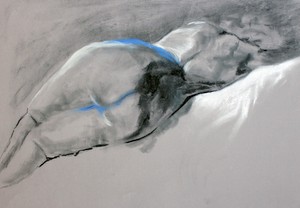 Sundays 6:00 pm to 9:00 pm
Life drawing or figure drawing has always been the backbone of any artistic training and is the ultimate way to improve your hand to eye coordination. These are non-instructional sessions from a nude model. Poses will range from short to long and participants bring their own materials. What can be a better way to wrap up the week then in a company of your fellow artists, refreshments and making art inspired by human form!
Members $15/session, Non-Members $20/session
Member Open Studio
Mondays 9:00 am – 9:00 pm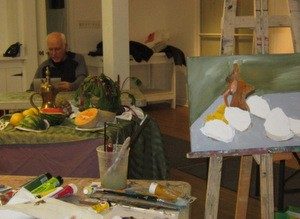 Fridays 9:00 am to 4:00 pm
All members are welcome to come in and paint in our bright studio/workshop space during our Member Open Studio days. Please contact us if you would like to learn how to open/close the gallery. Enjoy creating in an informal and supportive environment.
Please note: Open Studio is not available on Monday evenings when a Demo/Artist talk is scheduled. Check our Calendar of Events for dates.