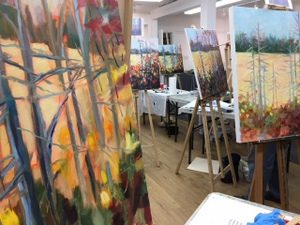 Join us once a month for a demo from a visiting artist and sign up for the full day Sunday workshop to learn how to apply the techniques to your own artwork.
Monday Evening Demos: FREE for members, $5 non-members
Full day Sunday Workshops: $45 for members, $55 non-members
To register for a One Day Workshop please contact our Demo/Workshop
Coordinator Mary Espinosa
maryesp28@yahoo.com
Welcome Back ! –Figurative Abstraction in Acrylic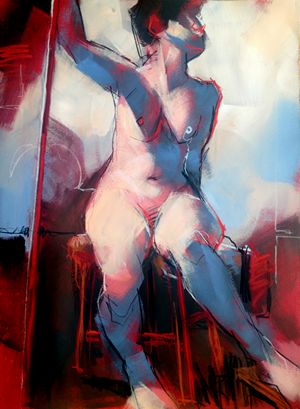 Demonstration – Monday, January 7 – 7:00 pm to 9:00 pm
Figurative Abstraction in Acrylic with Brian Smith
This exciting intermediate-to-advanced course will develop your ability to abstract from the human form, see shapes in the figure more clearly, develop more satisfying compositions, and develop a looser, freer approach to painting the figure.
2 Day Workshop –
Saturday, February 23 – 9:30 am to 3:30 pm
Sunday, February 24 – 9:30 am to 3:30 pm
This exciting intermediate-to-advanced course will develop your ability to abstract from the human form, see shapes in the figure more clearly, develop more satisfying compositions that include the draped and undraped body, and
*Please Note* The cost of this 2 day Workshop is $110 for members and $130 for Non-Members.
Contact Mary Espinosa to register.
maryesp28@yahoo.com