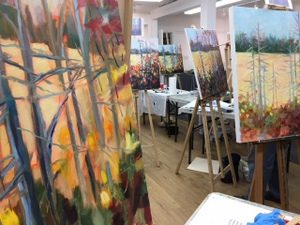 Join us once a month for a demo from a visiting artist and sign up for the full day Sunday workshop to learn how to apply the techniques to your own artwork.
Monday Evening Demos: FREE for members, $5 non-members
One day Workshops: $50 for members, $65 non-members
*Please Note* – Cost for 2 day workshops TBD
To register for a Workshop please contact our Demo/Workshop
Coordinator Mary Espinosa
maryesp28@yahoo.com
Welcome Back Art Talk – Robert McAffee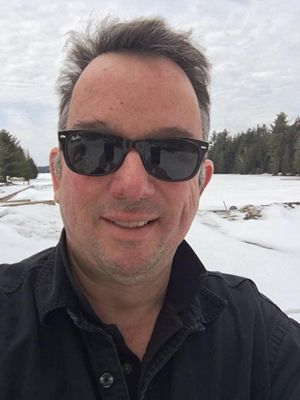 Monday, January 13 from 7:00 pm – 9:00 pm
How do you sell your art?
How do you price art?
How do you find new customers?
These are questions every artist asks and Robert McAffee will cover these topics in a dedicated evening of Talk and Q&A.
Roberts 35 years in Watercolour and then 12 years in Oil painting has established his experience in all aspects in the business of art and art itself. From producing work that is in demand to participating in shows and exhibitions, galleries, Robert has done it all.
Snow – The Real Story is Colourful!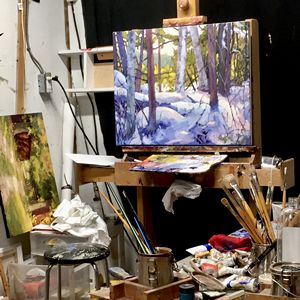 Demo – Monday, February 10 from 7:00 pm – 9:00 pm
2 Day Workshop – Saturday and Sunday, March 14/15 from 10:00 am -4:30 pm
John David Anderson
The dynamics of reflected light and direct light in the landscape, rural, wilderness or urban is a field of exciting colour possibilities that a camera doesn't see. We will play with the possible spectrum and explore how to maximize the value of colour in whites to create and engaging composition.
John will be working on a 18 x 24 canvas in the demonstration.
Expressive Portrait and Figure Watercolour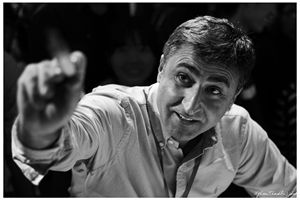 Demo – Monday, March 9 from 7:00 pm – 9:00 pm
Workshop – Sunday, March 29 from 10:30 am – 4:30 pm
Atanur Dogan will help you find your unique style!
Atanur is a watercolour artist with Turkish/Canadian dual nationality. He graduated from Dokuz Eylul University in Turkey, majoring in painting and sculpture.
He is best known for his portraits and figures and has a distinctive painting skill. The artist's forceful brush strokes evoke the life and particularly the tribulations of his subjects. He has mastered the difficult medium of watercolour, utilising contrasts in colour and in depth to create striking effects. He enjoys painting people of different ethnicities, with a focus on their faces and body language and what these express.