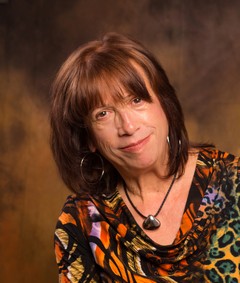 ABOUT THE ARTIST
Vera is a contemporary visual artist living in Markham, Ont.
Her work is mainly abstract and modern expressionistic, with lot of energy and colour. Most of her work is done in Acrylics and mixed media, some in watercolours.
She studied architecture, which became the field of her work.. Over the years her love for art and drawing developed into love of painting with her first water colour class. She started painting and took art courses with established artists over the, going through stages of trying different media and finding her own style.
She started exhibiting her work in 2007and since exhibited in many various local venues. A few years ago she was a recipient of the "People's choice award" at the Markham Arts Council's Unionville Art Show.
Many of her paintings are owned by collectors in Canada and UK.
ARTIST'S STATEMENT
An inspiration taken further, art uplifts and sings to the soul.
My art is an expression of appreciation of the beauty all around me. I watch the colours of nature and am at awe at the sublime shades of colour all around me. I look at the creation of men – buildings and structures that beautify the landscape and I want to preserve the feeling of grandeur that they elicit in me.
When I finish a painting I get a feeling of satisfaction, esp. If I feel that I have achieved the goal of portraying a beauty not as a realistic photograph, but as an impression on the soul. The viewer can then use his or her imagination and feel the impression on their being….. When I paint, I am immersed in that world of beauty and completely forget all else. It's almost as if time stood still.
I hope that people will see something in my paintings that would create in themselves a feeling of joy or evoke an emotion that touches their soul.
Contact
verawalton@gmail.com
www.verawalton.com