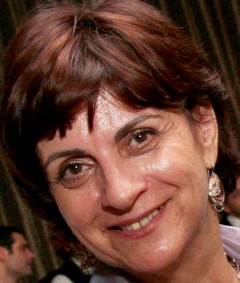 Taya Winitsky and her family came to Canada in 1976 from Tashkent, Capital of the former Soviet Republic.
After living in Montreal for 16 years, they settled in Richmond Hill, Ontario.
Here Taya met with professional painter Sergey Malina, who became a teacher and art mentor.
In the spring of 2010 Taya joined the Richmond Hill Group of Artist, where she introduced her works in the group and individual Shows.
Taya is inspired by various subjects of life. It could be flowers from her garden, scenery from beautiful Canadian landscapes or people that warm her heart. In her paintings she likes to evoke the feeling and energy of particular situation in place or time. Her Paintings reflect her delight in observing life around her and her own wide and various experiences.
Group Shows
King Township Museum
Aurora Cultural Centre
Art in the Park-Richmond Hill
Sunnybrook Hospital Fine Art Association Group Show
Mackenzie Health Centre –Richmond Hill Group of Artist
Markham Theatre Group Show
Art and Soul – JRCC, Richmond Hill and Maple
Mill Pond Gallery-Richmond Hill
Taya's works can be found in private and public collections in Canada, USA, Israel and Russia.
Contact
sam_winitsky@yahoo.com