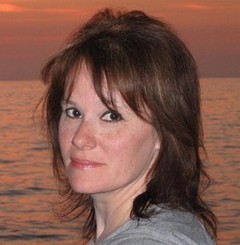 Seraya Smit is a Canadian artist originally from Amsterdam, Holland.
She enjoys painting with acrylic on canvas and concentrates largely on images of personal interest. Seraya's preferred subjects include musical instruments, florals and wildlife.
Seraya began painting as a form of artistic expression and has developed her distinct style of abstract perspective, enhanced by vibrant colours, creating strong compositions.
Seraya is a member of the Richmond Hill Group of Artists. Her paintings are currently held in private collections in Canada and Spain, as well as on exhibit at various venues in southern Ontario including:
Mill Pond Gallery, Richmond Hill
Regent Theatre Gallery, Picton
Strumm Music Store, Picton
Only You Salon and Spa, Richmond Hill
Contact
serayasmit@gmail.com