The Richmond Hill Group of Artists (RHGA) collects email and other contact information in order to meet the specific needs of our website visitors. We understand and value your concerns about sharing this information. We respect your privacy and are committed to protecting it.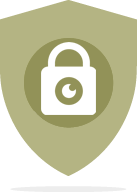 The RHGA obtains information in a variety of ways, including when you request information about our group, subscribe to our e-news or sign up for a class, workshop, exhibition or other event. The information we collect may include your name, business or personal email, business or personal phone and home address.
We use your information to provide you with the services listed above, to communicate with you and occasionally to update you on new products and services, community events, and to help us better understand your needs and interests.
We also collect information about your visit to our site, including the pages you access, the links you click and other actions taken within our site in order to track and analyze the regular use of our site and improve its content.
The RHGA will not sell, rent or lease your information to third parties under any circumstances. The RHGA has established all suitable procedures to protect your information from unauthorized access, use, or disclosure.
For more information about our privacy policy, please contact us.