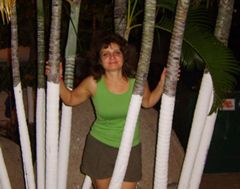 I fell in love with realism painting. My colourful paintings pay tribute to surrounding nature and spiritual beauty . My style emanates joy and peace and expresses the vibrant spirit and atmosphere of the colourful landscape.
Picturesque landscapes and flowers, brought to life with contrasting and harmonious colours.
I believe that you can create anything once you see it in your mind.
I welcome you to join me on this visual journey.
Contact
nina_vicol@yahoo.ca