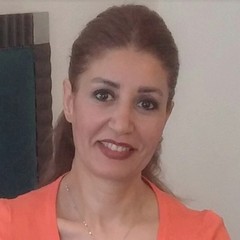 Graduated in Master of Art Studies and Bachelor of Design and Print, from the University of Art, Tehran, Iran.
She has 20 years experience a creative and passionate Art Instruction. Flora is skilled in working with a variety of artistic concepts, materials, tools and media. She teaches Art fundamentals, Colour Theory, how to mix different colors together (Basic and Complementary colors), Designing, and History of Art in her painting classes.
Flora is also talented in digital painting by using tablet drawing pen and Wacom interactive pen display and touch screen. She is proficient in painting on clay and textile and traditional decorative motives.
Flora teaches Acrylic, Watercolor, colored pencils, Oil painting, and Gouache.
Flora emphasises creative thinking and developing a dynamic environment.
Contact
flor.bakhtiari@gmail.com