When:
February 7, 2022 @ 7:00 pm – 9:00 pm
2022-02-07T19:00:00-05:00
2022-02-07T21:00:00-05:00
Painting Ice, Snow And Rocks In Acrylics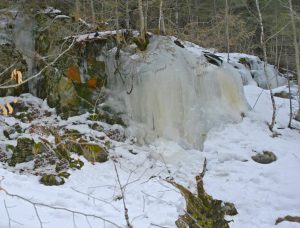 Virtual Demo Evening – Monday, February 7 – 7:00 pm to 9:00 pm
Virtual Workshop – Thursday, February 17th, and Thursday, February 24th – 9:00 am to 12:00 pm
Join artist Andrew Cheddie Sookrah for an exciting exploration of the colour, form, structure, depth and texture found in ice, snow & rocks and their interconnected relationship with each other and the surroundings they are in.
Leveraging the attributes of this versatile medium while working from a supplied reference image, continue your exploration of how to observe, interpret and move beyond the obvious to develop a vibrant painting in your own voice, using confident and informed brushstrokes.
Refine your ability to create impactful design and composition, extracting only necessary information from your reference.
Working from one of Andrew's images taken on his extensive travels to Algonquin Park, (Ragged Falls) you will create a painting with that WOW factor… Both his demo and workshop will use the same image. (Image is pictured above)
Basic drawing techniques, perspective, composition, colour, texture, use of material will be explored.
The following is a suggested plan for our two-session workshop; this outline could be changed to accommodate your wishes for individual outcomes.
Andrew will be providing constant support and guidance for the entirety of our workshop.
Read about Andrew Cheddie Sookrah
Price: $60 members, $70 non-members