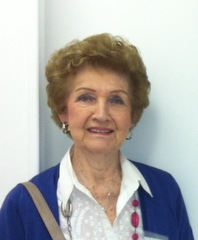 Contemporary painter, Joan Woodger, has been applying her brush to a wide
range of subjects for more than 20 years.
Beautiful landscapes, animals with whimsical expressions, interesting
structures, colourful flowers, and unusual people have all captured her
attention. This has resulted in an assortment of distinctive paintings.
These have reflected her continuing passion for this hobby which has led to
many years of enjoyment. Joan's preferred medium is acrylic although she
has tried oils in past. In terms of style, the paintings could best be
described as detailed rather than free style.
Contact
tedjoan@sympatico.ca