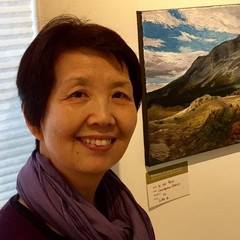 Graduated from Zhejiang College of Arts and Crafts and studied at China Central Academy of
Fine Arts in the ares of Drawing and Design, Feng has worked in the field of industrial art design
and specialized in oil painting. She has trained a number of professional designers in China.
She has been practicing portrait art and art education for over 20 years in Canada. Her work
has been exhibited in various design and art exhibitions and festivals in China and
internationally.
Contact
changyinsun@hotmail.com